The National Basketball Association or more commonly known as the NBA is the world's leading association of basketball.
Formed in 1949, the NBA has since become a world-recognised brand and now develops the careers of many basketball superstars such as Michael Jordan, LeBron James and Kobe Bryant.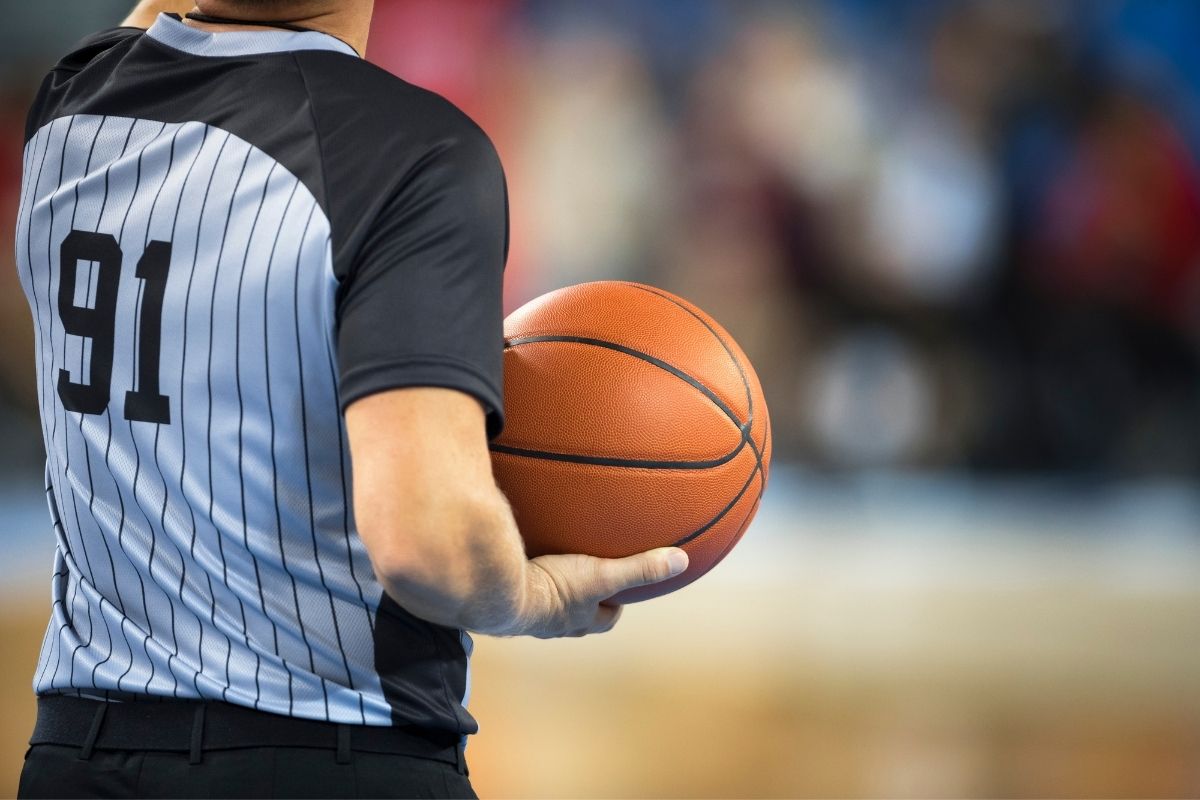 The NBA season is an 82 game long season over the course of six months, October through to April. During the 'off-season' basketball players coaches and refs train vigorously to hone and perfect their craft.
Whilst the players are quite clearly the main focus of the sport, the referees gain quite a bit of attention themselves. Enforcing the rules of the game such as no traveling, no carrying and little to no contact.
The ref is essentially the peace-keeper of the sport. Therefore, many are curious about how these mediators end up in their positions?
Below are the 9-steps NBA referees have taken to gain their position and how you could get there too!
1. Earn A High School Diploma
Completing your high school diploma or GED is the first and most important step in beginning your journey to become an NBA Referee.
It's the minimum requirement to become a referee at any league level. Throughout your time in education, gaining further experience whilst volunteering as the basketball teams student manager, player or referee assistant. This would provide a large advantage over competitors.
2. Work As A Referee For Youth Basketball
The next step is to begin learning the skills and knowledge of a basketball referee. Working as the referee for youth basketball tournaments is an effective way to start putting the skills learned as a referee assistant into practice.
3. Register To Work As A High School Athletics Coach
Registering to work as a high school athletics coach is the next step up from refereeing youth basketball tournaments.
In order to become a high school athletics coach you will need to apply through your local schools athletic association. There will be a formal background check and interview process to test your knowledge on basketball etiquette.
4. Become NBA Referee Certified
In order to further your career as an aspiring professional basketball referee, getting certified is something that shouldn't be overlooked.
Gaining this certification will allow you to begin officiating at a higher-level, including college leagues. This can be done by completing an online form and allowing a background check to be performed.
5. Register To Officiate Through The National College Athletic Association (NCAA)
With your officiating certification and experience in youth/ highschool coaching and refereeing, you are now prepared to register to officiate through the National College Athletic Association (NCAA).
Officiating at NCAA Camps is a great way to be scouted by the NBA Scouting Group and begin the selection process of becoming an NBA Officiate.
When applying for this role you may need to provide a resume, cover-letter and video clips demonstrating your skills in action.
6. Attend Referee Tryouts For The NBA G League
Before every season the NBA G League, a minor NBA league, hosts tryouts to find the attest officiating talent. This is another way to showcase your knowledge and talents to the NBA Scouting Group.
If selected but not successful, candidates will remain on a monitoring list for the following year. Click the link for NBA G League tryouts below!
7. Demonstrate Your Skill And Work Ethic
Highlighting your determinations and passion for the sport makes you all the more appealing to NBA Officials. Taking any opportunity such as the NBA G League tryouts or the NCAA Camps to show off your skills will highlight you to the scouts.
8. Network
When attending events surrounding basketball it is important to create relationships with the people and the core of the sport.
Taking opportunities to establish connections shows your commitment to the role and the sport. It's important to make a good first impression and this will aid in furthering your career.
9. Apply With The NBA
With all your experience and know-how, it is finally time to take the last step to becoming an NBA Referee. Its time to head to the NBA Officials website and begin applying for a NBA Referee position.
Having the experience of officiating at lower levels such as High School Athletics and participating in NCAA Camps, you now have the experience to referee at a much higher level. Follow the link below to begin your application to become an NBA Officiate!
Skills To Become An NBA Referee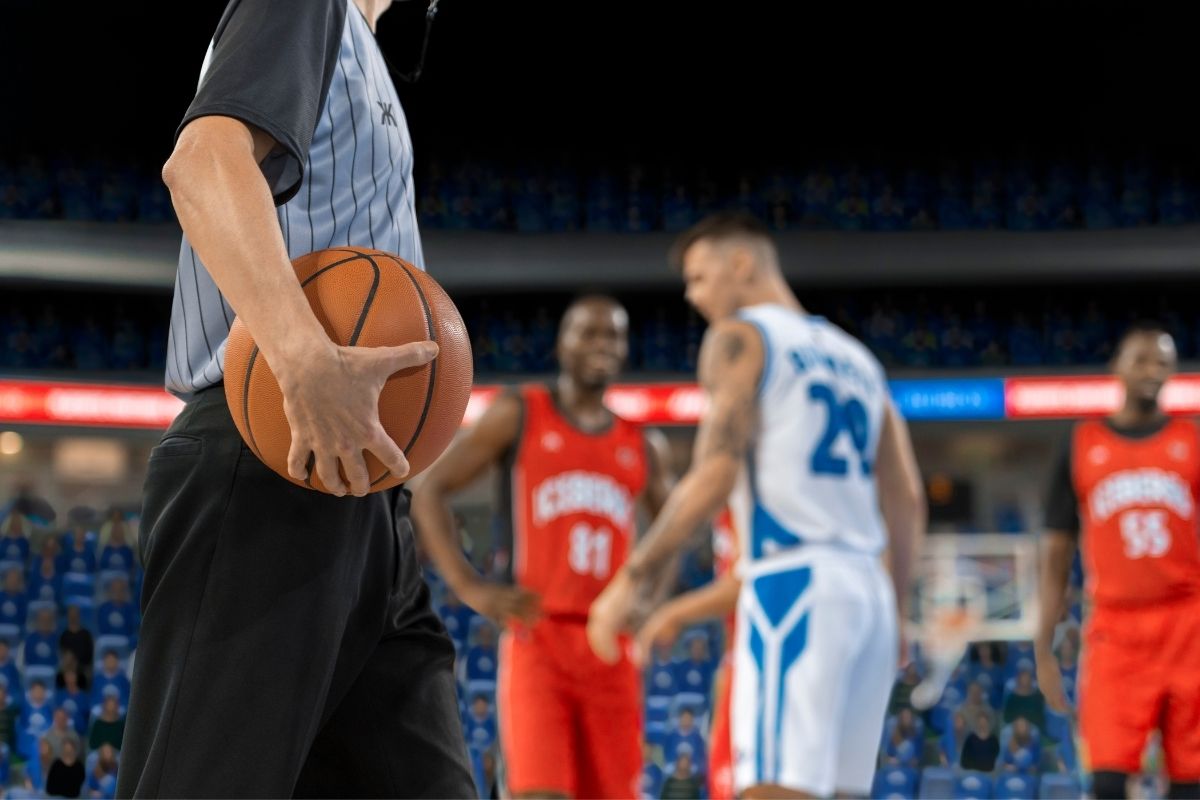 As you now have the steps to become an official NBA Referee, its important to acknowledge the skills you will need in order to be successful. Basketball officiates need great expertise and interpersonal skills to prosper in their roles.
Physical Stamina: It's not only the players that are continuously running up and down the court. To keep a close eye on the happenings of the game, the ref is also running back and forth. An NBA ref should have great stamina in order to run, walk or stand for the entirety of the game.
Ethical Mindset: Making calls without bias is a hard task to complete. Although it was one of the most important when officiating sporting events. Remaining unbiased when making calls throughout the games ensure there is a fair result at the end.
Attention To Detail: With everything happening so fast and the high energy atmosphere of basketball games, having a strong knack for attention to detail is crucial. Referees have to make sure they are making the right call in order to avoid confrontation on the court.
Summary
To become a professional basketball officiate involves an intense work ethic and passion for the sport. The selection process is difficult, however, with the right experience and skills, you can only better your chances!
Minor league basketball tournaments are a sure fire way to up your skills and practice unbiased in a controlled environment. Don't forget your whistle and black socks!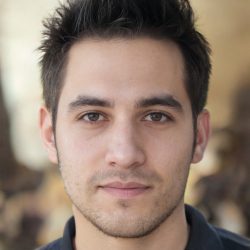 Latest posts by Steven Anderson
(see all)